Kigali marriot hotel is luxury hotel of 5 stars in downtown Kigali  locate at KN 3 Avenue, Nyarugenge District A 15-minute walk from the shops of Kigali City Tower, this upscale city centre hotel is 3 km from the Ethnographic Museum Kigali, Rwanda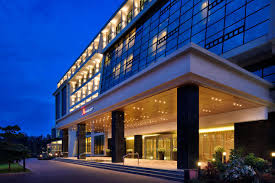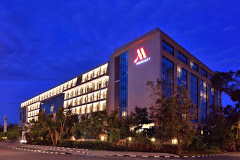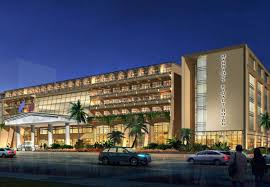 Experience the highest standard of comfort and convenience at Kigali Marriott Hotel. This premier luxury business hotel in Kigali is located along KN3 Avenue in downtown Kigali, close to the financial district, embassies, government ministries and Kigali City Hall. Timeless elegance surrounds you on arrival to our modern and spacious lobby and grand stairs. Experience spacious guest rooms decorated in warm pastel colors and fitted with the latest in technology. Visit Cucina Restaurant for tasty, innovative Italian fare and Lobby Bar for cocktails and city vistas. Complete your stay with a day of pampering at Saray Spa, the largest spa in the city, with its 5-star treatments and outdoor pool. Featuring the largest meeting space in the city, our hotel in Kigali is ideal for hosting productive conventions, elegant weddings and retreats of all sizes. Whether here for business or leisure, our Kigali luxury hotel offers all the amenities you'll need for an unforgettable retreat in Kigali, Rwanda.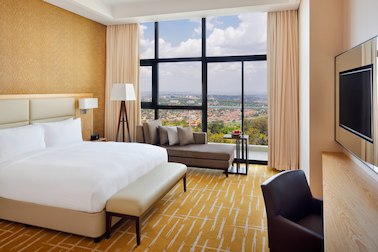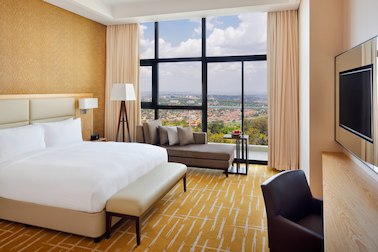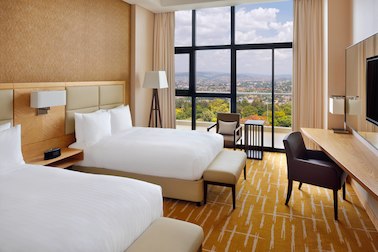 Relax in refined, 5 stars accommodations, in Kigali ,Rwanda. Maintain your health  with rejuvenating spa treatments or invigorating workouts in our onsite hotel gym with complimentary fitness classes.
After a long day in Kigali, relax over a delicious meal in our popular restaurants, take a refreshing dip in our outdoor pool or unwind with a massage in our hotel spa. Or, allow our concierge to assist you in planning excursions to the Big Five, the famous canopy walks or the home of the renowned mountain gorillas. If visiting Rwanda for business, you'll appreciate our state-of-the-art event venues and fantastic catering services. Your 5-star getaway to Kigali Marriott Hotel awaits you.